Book Store

Romance and General Fiction
Romance


by Sarah Welsh
Paperback: $14.95, eBook: $6.95


Savina realizes that her plans to leave her birth place and seek a more exciting life are outweighed by the magic and mystery hidden right under her nose. Were the miracles an elaborate hoax to bring tourists to the sleepy village? Will Savina survive the miracle that leaves her on the verge of death? Finally, can deceit, resentment, miracles, and love coexist in The Chosen Village?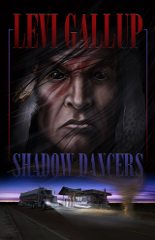 Paranormal Mythology


by Levi Gallup
Paperback: $14.95, eBook: $6.95


Hunted by supernatural beings and persecuted by law enforcement, Brady Drake fights for survival while uncovering secrets within his own family. Heed one man's warning that immediate events are compounded upon the past and that vengeful spirits lurk in the shadows of our souls. Sometimes these shadows manifest into the physical world and when they do... untold havoc can be unleashed and demons released upon the unsuspecting.